BUSINESS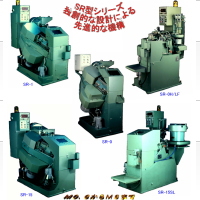 SR型ローリングマシンの製作・販売
Structure of SR series thread rolling machines are so designed to conform with the theory of thread rolling operation. Our 3-figner injection system positively feeds blanks into the starting point without unnecessary pressure.
Driving system is so designed not to affect bad to threading accuracy. Thanks to the driving system, not only the 1st class thread can be formed but also sustain the machine accuracy for years.
Some machine are still in operation after working for more than 40 years.
Because of such outstanding feature, our thread rollers can handle various kinds of blanks as well as miniature screws.
More than 2,000 units of our rollers have been sold in North America, Europe, China, Taiwan, Korea and East South Asian countries.
---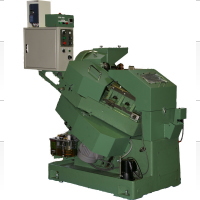 Overhauling and partial repair of SR Series thread rolling machine.
More than 40 years old machine can revive through overhauling, and convert to the up-dated machine by retrofit with various optional accessories.
Positive oiling system, inverter for speed control, rolling monitor or brake motor can be added. Not only that, feeding device of headless parts is also available.
Partial repair on sliding area will regain the original machine accuracy.



---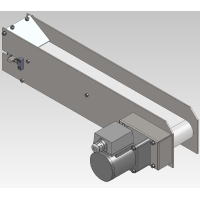 Flat Type Conveyor - Manufacturing and sale.
The conveyor is built in our SR series thread rolling machines, and it has been highly appreciated. We sell this conveyor for other various types of machines.
Anti-oil resistant is the most important feature of the belt and it assures outstanding long span of life and our customers are happy with it.
---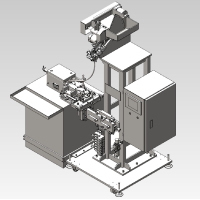 Secondary Operation and Specialized machine - Manufacturing & sale.
Based on our longstanding performance of development, manufacturing and sales of SR Series Thread Rolling Machines, we also design, manufacture and sell secondary operation and specialized machines. By using 3-D CAD, we can shorten developing time, as the device enables us to simulate virtually in the developing stage.
---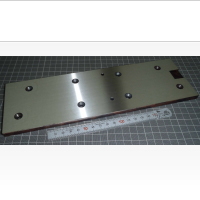 Highly precise and efficient grinding process by CBN whetstone.
Our SR Series thread rolling machines have such high accuracy to achieve the 1st class thread thanks to the grinding process. Get the benefit. We will do the grinding process for your product.
Here is example. A plate made of SKD with 8 mm thickness, 80 mm width and 280 mm length. After heat treatment at HRC 60, our grinding can achieve flatness of 6 micron and surface roughness of 1.5 micron in Rz.
---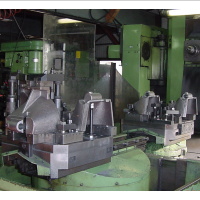 Tools & Toolings and Machining.
Take the advantage of manufacturing of SR Series thread rolling machines for years, we design and manufacture tools & toolings by using 3-D CAD.
We also take care of your machining need.
---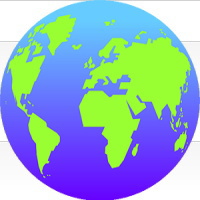 Export of fastener related machines and sales, installation and maintenance of imported machinery.
We are well experienced with direct export of our SR series thread rolling machines.
Using the knowledge and know-how, we will act as your export agent to sell your fastener related machines to overseas market.
Meantime, we will also import machines you need and will be responsible for installation, operation and maintenance.
---
PRODUCTS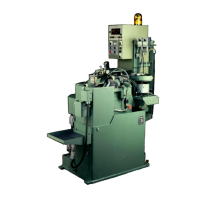 Model SR-OH/LF Flat Bed Roller with Linear Feeder.
We pursued an ideal flat bed roller and achieved smooth feeding of blanks through the linear feed.



---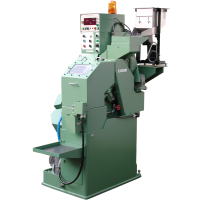 Model SR-O with drum hopper.
Rotary hopper at ultra-low speed feeds blanks without trouble and a sub-hopper to achieve ghost operation.

---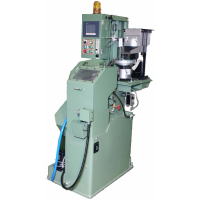 Model SR-O with vibratory bowl feeder.
Vibratory bowl feeder can handle blanks that can not be done on drum hopper.
A sub-hopper to the vibratory bowl feeder to keep running production through the night.

---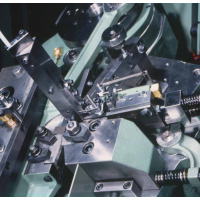 SR−0型頭無ブランク供給仕様
頭の無い棒状のブランクを軸方向に供給して転造する装置を備えた特殊仕様機です。他の機種でも対応可能です。



---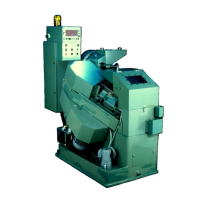 Model SR-1 with drum hopper.
Rotary hopper at ultra-low speed feeds blanks without trouble.

---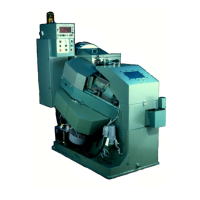 Model SR-15 with drum hopper.
Rotary hopper at ultra-low speed feeds blanks without trouble.

---
Model SR-15SL
Machine size is for M6 but with bigger die pocket size for up to 125 mm of stationary die.
This is an ideal machine for form rolling job for blanks up to 6 mm diameter.

---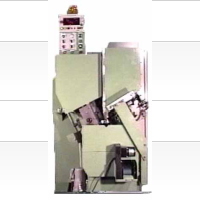 SR−15SLV型縦型フォームローリング仕様
Φ6までのフォームローリング機を縦型にしました。300mm程度までの長さの軸端部を転造することができます。



---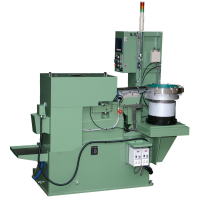 Model SR-15H/LF Flat Bed Roller with linear feed.
Followed by Model SR-OH/LF, this bigger size machine is also equipped with linear feeder.

---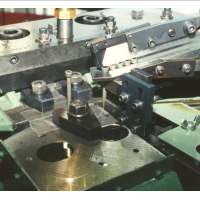 Model SR-15H/AR Flat Bed Roller with adjustable rail system.
In addition to the ideal design of flat bed, this machine is equipped with adjustable rail system that can change up & down height of rail to make production of half-threaded screws easy. When connected to a sems machine, no need to adjust height of the sems machine and just adjust height of feeding part.



---